Viabuild verenigt sinds 2013 meerdere aannemingsbedrijven gespecialiseerd in wegeniswerken, asfaltwerken, asbestverwijdering en burgerlijke bouwkunde.
Het geïntegreerde aannemingsbedrijf met hoofdzetel in Puurs-Sint-Amands telt in België 560 werknemers in zes werkdomeinen. Viabuild investeert in talent. In technologie. In veiligheid. In duurzaamheid. Om het beste, hoogkwalitatief werk te kunnen afleveren. Het aannemingsbedrijf is actief in zowel de publieke als private sector en breidt zijn werkdomeinen in 2019 uit naar Afrika.
Our great strength is the close collaboration between the various ancillary services within our organisation. As a result, we continue to make the difference, as we aim to offer our internal customers, and ultimately our end customers, the best possible service, at all times.  It is no coincidence that "Team" is one of Viabuild's fundamental core values.
– Stijn Couvreur, Director Engineering
Michael Boriau
CHIEF EXECUTIVE OFFICER
Nathalie Oomen
HR DIRECTOR
Marc Lauwers
CHIEF OPERATIONS OFFICER Belgium
Guy Vandersnickt
CHIEF FINANCIAL OFFICER
Stijn Couvreur
CHIEF ENGINEERING & PROCUREMENT OFFICER
Jeroen Van Doorslaer
CHIEF OPERATIONS OFFICER International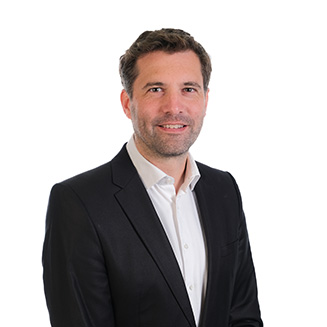 Geert Dehaene
COMMERCIAL DIRECTOR